We continue our membership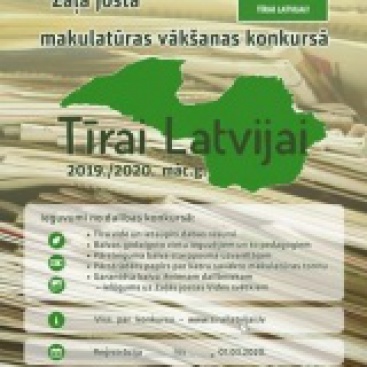 30.12.2021.
Also in the 2020/2021 academic year, the institution has registered for participation in the "Green Belt" in cooperation with SIA "Līgatnes papīrs", SIA "Balticfloc", SIA "AP Kaudzītes", AS "Latvijas valsts meži", SIA "Pilsētvides serviss" and the State Education CONTENT COLLECTION COMPETITION "PURE LATVIA!" announced by the content center , by promoting the environmentally friendly disposal of environmentally harmful goods and their recycling into secondary raw materials, while respecting the environment and saving resources.
This year, in response to the call, we are also supporting the collection of used batteries.
There are three waste paper storage containers in the territory of the institution, and a container for used batteries in the premises of the institution.
All together, for a clean LATVIA!