The work of young international volunteers in the institution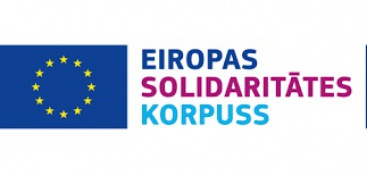 22.09.2022.
Within the framework of the European Solidarity Corps, volunteer work project No. 2022-1-LV02-ESC51-VJT-000080173 is implemented, the coordinator of which is Gulbenes 1st pre school, and the partners are Gulbenes 2nd pre school 'Rūķītis"; , Lejasciema pre school 'Kamenīte' and Gulbene county library. They have already arrived in Gulbene:
-Victoria Hollerer from Austria;
-Francessca Bontempi from Italy;
-Annalena Winder from Austria;
- Deepak Mazzucchetti from Italy.